Labia augmentation or a 'labia puff' can give you a younger, more rejuvenated-looking vulva. As collagen production slows down with age, it is possible for sagging and wrinkles to appear on our bodies, including the vulva area. Labial puffing treatments use fillers or fat grafting to restore the youthful appearance of labia majora.
Aesthetic changes happen to the vulva with age and hormonal changes. This thinning and loss of fullness is normal. If you want to enhance the outer labia volume and are thinking of that 'designer vagina,' Dr. Leong offers options that help restore their youthfulness.
Labia Puff is augmentation or volumization of the labia majora or outer lips of the vulva by injecting fillers or fat grafting. For those with thinning vulvas due to aging, or other factors such as weight gain or loss, a labia puff can add volume for a more youthful outer labia appearance.
Some of our patients combine this with labiaplasty or vaginoplasty procedures or even other nonsurgical vaginal rejuvenation treatments. Dr. Leong makes sure that patient comfort levels are always met throughout their consultation and treatment session.
What Is a Labia Puff Treatment Like?
Dr. Leong offers two types of labia puff treatments that both achieve the desired outcome without the significant recovery times associated with surgical treatment.
Labia Puff with Fat Transfer
This procedure begins with liposuction, where fat is harvested from a predetermined area in your body that excess fat deposits. Dr. Leong prefers the inner thighs but the lower abdominal fat is fine too. These fat cells are then purified and injected in small increments at different depths along the outer labia. After the procedure, the fat cells settle in, while some will get naturally absorbed by the body.
Minor bruising and swelling after this procedure are normal but subsides within 5-10 days. You will be asked to avoid sitting for long periods of time after the procedure. You can return to work within 1-2 days.
The results, however, are immediately noticeable and are usually permanent.
Labia Puff with Dermal Fillers
For a completely non-surgical option, labia puff can be achieved by injectable dermal fillers. These are Hyaluronic acid fillers such as Restylane and Voluma to volumize and add moisture back to the vaginal tissue instantly.
This is a simple 30 minute office procedure with no downtime. A topical numbing cream is applied before the treatment, and then the filler is injected into the outer labia to give it a symmetrical and fuller look. Dermal fillers are temporary and need a touchup every nine to twelve months.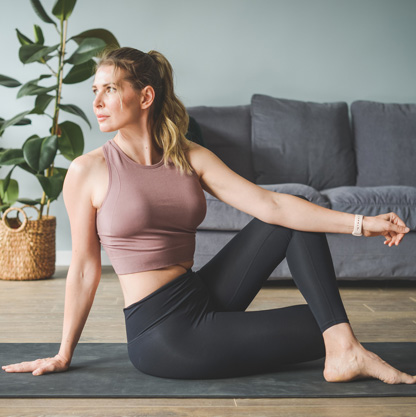 Am I a Good Candidate for a Labia Puff?
The sagging, thinning, or flattening of the vulva may be dissatisfying for many women as their bodies and hormones change. An asymmetric labia majora may also be an aesthetic concern for some. The labia puff is a great option if you want a fuller and smoother look for your vulva.
Fat grafting is a good option for those seeking a more permanent enhancement of the labia – although the results may wear off with time and changes in the body.
Frequently Asked Questions
What is the cost of a labia puff?
Costs will vary based on the specific treatment needed. The cost may vary significantly since a labia puff is often combined with other surgical or non-surgical rejuvenation procedures. All costs and any financing options are discussed during the personal consultation at our clinic.
Are there any side effects from a labia puff procedure?
The labia puff procedure results in an aesthetically pleasing vulva without any known severe side effects. You might experience mild redness, swelling, and bruising around the injection site, which will go away after a few days. However, these symptoms are all manageable with precautions advised by Dr. Leong.
Discover Our Before & After Gallery